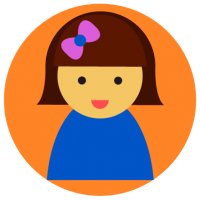 PLAY GROUP
Your child is growing up fast and is probably ready for a little more independence, our preschool program will be a perfect introduction.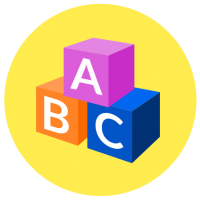 NURSERY
our approach to learning and teaching is through child centered play and education. We have a fully equipped nursery.
LKG
With a wide range of activities including arts and crafts, and physical activities, our staff will engage with your children before & after school.
UKG
We offer your child a fun mix of educational concepts mixed with exciting summer activities for all ages! Fun, educational summers await you.
22,Kamalapuram colony, Ambattur, CHENNAI-53 
Preschool with a difference 
Please Step in for admissions and a walkthrough of the centre.
Best Preschool and Daycare 
Chalk and Duster My First School ,in Dharwad city ,is been giving good education ,with well designed curriculum,Where child learn the phonic sounds of letters and equally to form words,Complete basic concepts ,based on activity learnings with good spoken,,Our little world where all kids shine so bright in good loving atmosphere…A unique learning skills trained to kids,,We have classes of Pre..Nursery..Nursery..LKG..@UKG…
With appropriate timings ..Every class is decorated with beautiful paintings,Well designed infrastructures arranged in each classroom,,, We have ,Dance classes, Gym room,Yoga,story telling room,,splash pool,,and good play area ..We even conduct competitions to kids ,Activities to parents,,All days are been celebrated in our school,, Like colour days,Festivals,activities… Every day is been planned accordingly to syllabus,,, We wish all success to our Chalk and Duster kids
Arrange A Call Back From The Centre!
The INTERACTIVE Way of Learning
"CARING FOR CHILDREN IS NOT JUST A PART OF WHAT WE DO. IT'S ALL WE DO."
WE HAVE BEEN EDUCATING CHILDREN

FOR OVER FIFTY YEARS!

Welcome to the CHALK AND DUSTER School Website! We are a Preschool and Day Care Facility for ages 6 weeks to 12 years old. We offer childcare, preschool, kindergarten extended care, before and after care, and summer camp with SPLASH pool on site! We offer a great educational program with a home like atmosphere.
HAVE A QUESTION? CONTACT US TODAY
ADDRESS:

22,Kamalapuram colony, Ambattur, CHENNAI-53 
EMAIL:

poponesberry2020@gmail.com
HOURS:

7:00 AM-6:00 PM (MON-FRI)